Conference fee and Accommodation/Registration: to be done until April 30, 2023
Conference fee:
The conference fee will be EUR 400,00. This includes lunch, dinner, snack break (Monday to Friday) and conference dinner. The room rates and breakfast are not included in this fee.
Link to pay the conference fee: payment is already closed.
Accommodation/Registration
The organizers already pre-booked rooms at Schloß Weinberg.
Registration closed by April 30, 2023
Room rates including breakfast vary between EUR 32,00 and EUR 60,00 depending on the category (single, shared, etc.). Additionally there is a city tax of about EUR 2,00. You can pay either cash or by card on site.
Arrival on Sunday/Departure on Saturday, Arrival after 18:00
There is no lunch / dinner at Schloß Weinberg on Saturday/Sunday, only breakfast.
You can enjoy lunch / dinner at Schlossbrauerei Weinberg opposite of Schloß Weinberg.
Arrival on Sunday, June 18, 2023:
♦ The reception is open on Sunday, June 18, 2023 from 17:00 to 20:00.
♦ In the time from 20:00 to 22:00 you can get the room key from Prof. Jüttler (please contact the organizers for more detials).
♦ A baggage shuttle is available on Sunday, June 18, 2023 for trains coming from Linz arriving at 16:33 (EC 334) and 18:27 (S3, R3806) and 19:33 (EC 336) in Kefermarkt.
In general, for participants arriving after 18:00, the key will be deposited. Please be sure to indicate this when registering.
Venue
Bildungs- und Veranstaltungszentrum Schloss Weinberg
http://www.schloss-weinberg.at
Weinberg 1, A-4292 Kefermarkt
Tel: +43 7947/65450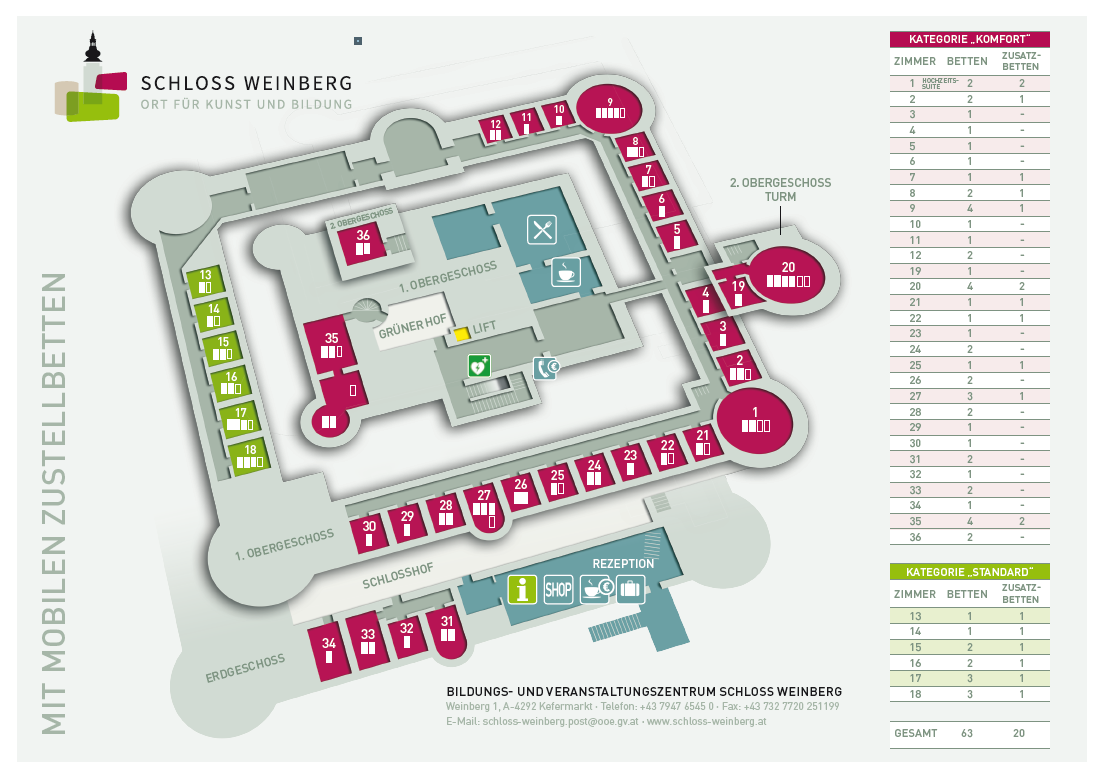 Important Dates
latest by:
March 12, 2023: abstract submission (extended)
March 20, 2023: author notification
April 30, 2023: registration deadline
May 15, 2023: payment registration fee
June 19 - 23, 2023: conference
November 30, 2023: latest, submission to proceedings. Submit directly through the Elsevier system: Link to elsevier. Article type VSI: CGTA 2023

Organizers